For me, a beautiful scent has always been a constant inspiration.

I am fascinated by a fragrance's ability to capture a moment in time,
to carry us back to our memories, to invoke our emotions
and realize with us our dreams.

Which is why I wanted to create candles that not only
illuminate, but also enrich every experience.

My process for creating Alexa Rodulfo candles is as personal for me
as I hope burning them will be for you. In addition to working
with one of the world's most esteemed noses to design the essence
of each candle, I source the finest materials for its exquisite presentation.
I have been so fortunate to travel the world in search of ingredients that
stimulate the senses and the imagination.
As a result, every aspect of these candles is produced with
great love and thought. — ALEXA RODULFO
SPECIAL EDITION
The Special Edition collection is presented in Alexa's signature hand wrapped box.
Each candle is handcrafted and poured in Grasse, France, by the village's world-renowned candle makers.
Every special edition fragrance has a signature color wax and colored French glass encasement. The candles are covered with
a hand-engraved, lead-free, pewter lid. Variations on the lid are a result of every piece being made by hand and therefore unique.
A cotton, lead-free wick preserves the elegance of the candle, for 50 hours of burning time.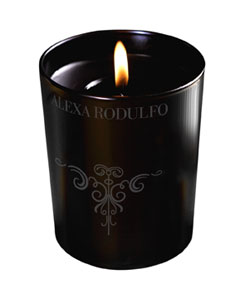 This exotic fragrance opens with succulent orange, fresh nutmeg and clove leaves. Its heart is wrapped with cinnamon blossom, cedarwood, rich vetiver, and guaiacwood. It comes to a close with a sensual dry down of white musk, oakmoss, leather, and sensual touches of vanilla.


The Candle
$35
Special Edition
$69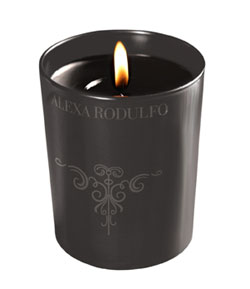 Familiar, inspiring and full of love – this scent is built around a mix of red thyme and nutmeg, with a strong overtone of the calming, invigorating green mint. The green tea marries a patchouli bouquet, with the slightest taste of cannabis accord. The endnote is the harvested familiar banquet of gaiac wood, cedar wood and oak.


The Candle
$35
Special Edition
$69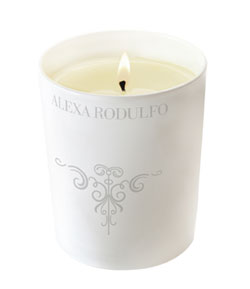 This entirely modern scent cultivates some of the earth's most wonderful natural aromas. The base notes are violet leaf with bergamot and grapefruit; additional spicy accents are added with nutmeg, cloves and dry notes of cedar wood, though the overall affect is anchored with woody facets of vetiver and sandalwood. The finishing touch is a note of white musk.



The Candle
$35
Special Edition
$69

Inspired by our most sensual organ, the skin, and the way we use it to feel and convey love, sensuality, beauty, and bliss. With notes of amber, cumin, cedar wood, fur, leather and birch, BOIS NU is innocent, strong, and very seductive.



The Candle
$35
Special Edition
$69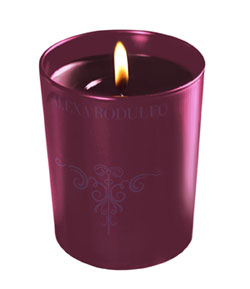 This fragrance is the essence of romance. It is classically feminine and alluring, but with just enough edge to keep it modern. The bouquet of fresh mint and aromatic geranium, violet leaves, jasmine, white lily, peony petals and, of course, roses is offset by wood winds of cedar and vetiver.



The Candle
$35
Special Edition
$69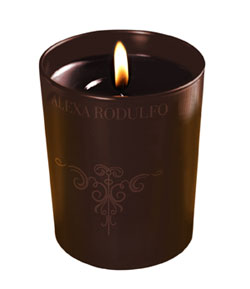 The perfect blend of acidic citrus fruit and the base perfume of woods, BOIS SAUVAGE is like a walk through the wilderness. Lemon and oranges mingle with rum vapors, moss facets and the warm aroma of crisp trees. Still familiar with its musk powder and hints of old leather, this is an entirely new, unique creation.



The Candle
$35
Special Edition
$69