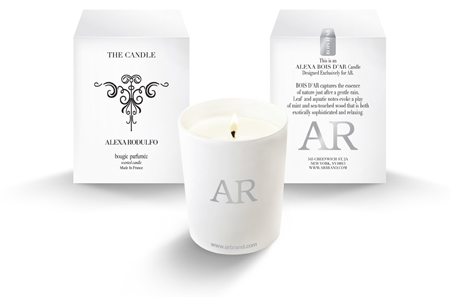 BOIS D'AR is a limited edition candle inspired by
the designs of AR. BOIS D'AR truly captures the aesthetic of AR, which often reflects upon nature, just after a gentle rain. Leaf and aquatic notes
evoke a play of mint and sea-touched wood that is both exotically sophisticated and relaxing. While
both luxurious and indulgent, the scent is also calming – not overpowering – a perfect mirror to the essence of AR's classically effortless designs.
BOIS D'AR is handcrafted and poured in Grasse, France, where its legendary candle makers pour into French glass encasements.